27/04/2018
Where to go in Croatia: Istria, a holiday in paradise
If you've settled on Croatia as a great destination for your next holiday, you might be wondering where to start. There's so much beauty in Croatia that deciding which part of it to visit first is the only tricky bit. Today we're going to introduce you to the Croatian peninsula of Istria and its incredible treasures, giving you some inspiration for just a few of the incredible things you could do when you visit this holiday paradise.
Relaxing by the sea
Wondering where to go in Croatia for a beach break? Istria is famed for the Istrian Riviera, home to sunny resorts such as Rovinj and Porec – the perfect base for a seaside holiday. If you'd like to spend your holiday soaking up the sun on a white sandy beach, you'll be pleased to hear that Istria is home to numerous Blue Flag beaches. If you prefer a more active kind of holiday, sailing is a great way to discover the region's secluded white pebble coves, and diving enthusiasts can explore the wrecks of ancient Roman galleys or First World War warships.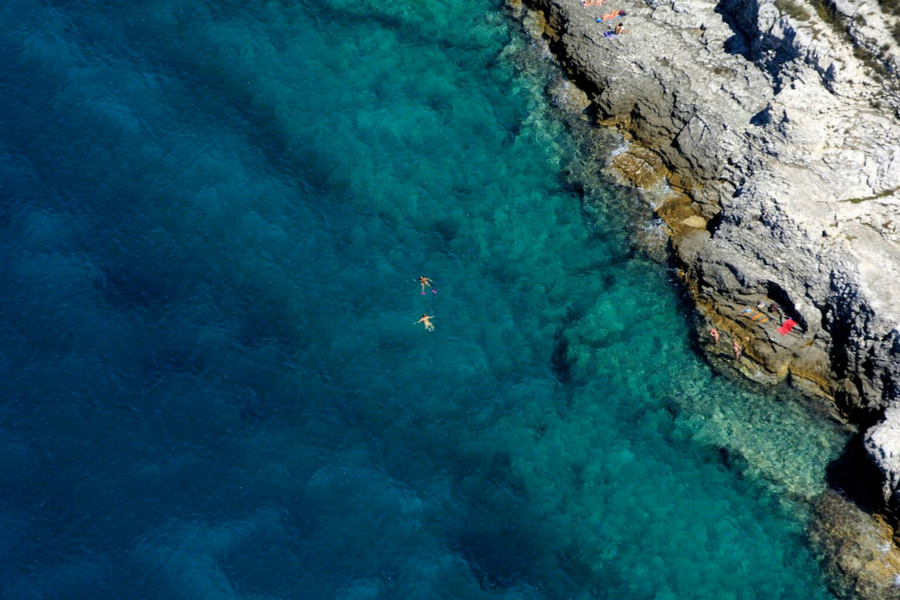 Getting out into nature
Istria's stunning beaches aren't the only aspect of its natural beauty to draw in the crowds. The scenic Brijuni National Park is a popular destination made up of a group of islands near Pula. Best explored by boat, they're home to all manner of exotic flora and fauna. Cape Kamenjak on the southern tip of the peninsula is another famously beautiful area of outstanding natural beauty, with rugged coastline to explore and even some fossilised dinosaur footprints to be discovered.
If caves are your thing, you'll love the stunning stalagmites and stalactites of the Baredine Cave near Porec. And, if you like the sound of Croatia's answer to the Norwegian Fjords, be sure to put Lim Bay near Rovinj on your list of places to visit. Surrounded by picturesque hills, this flooded canyon is famous for its delicious oysters, which can be sampled in the area's restaurants.
Exploring Croatian culture
You could spend your whole holiday exploring Istria's cultural attractions and still have plenty more to come back for Pula, Istria's biggest city, is a great place to start, as it's where you'll find some of the country's best-preserved Roman ruins. There's an amphitheatre to rival Rome's Colosseum, along with fascinating ruins of the Roman Forum, Temple of Augustus, Triumphal Arch and lots more. Istria's renowned Archaeological Museum is also well worth a visit when you're in Pula, while in Porec you could marvel at the mosaics in the Euphrasian Basilica.
If all this sounds like your idea of the perfect holiday, why not make it even better by combining your trip to Istria with a visit to the stunning city of Venice? Our high-speed catamarans run from several cities in Istria, so wherever you end up staying, it couldn't be easier to hop on a ferry to explore the city of canals. Find out more and book your crossing here!